Maintaining happy, healthy skin as the seasons change
Colder climates and struggling skin are two things that go hand in hand. It's what many of us dread as this time of year comes around again. But how exactly does this happen? And how can we avoid it? By gaining a better understanding of the forces we're working with and the signs on your skin to look for, you'll be better equipped to retain your radiance whatever the weather.
We all experience it to different extents, but there's no doubting the standout sign of shifting seasons on our skin – dryness. Perhaps it's a couple of small patches that suffer every now and again, or you notice all over your face and body – either way, it's tedious to deal with. It's caused by the lack of humidity in the air making water evaporate from our skin, essentially draining the moisture from it. This is heightened by the sudden switches in temperature we experience. As we go between the cool outdoors and the toasty warmth inside, our skin has to work even harder to maintain hydration, causing cracks in the outer layer.
Once we've retreated indoors, a long, hot bath can seem like the ultimate pamper time. In fact, this is likely to worsen any skincare woes. The extreme heat dissolves the protective barrier in our skin and strips it of oil, contributing to further dryness.
There are adjustments we can make to reduce the impact, however – because while we can't control the weather, we can control the ways we adjust to our environment. Taking our baths from hot to warm makes the world of difference, without sacrificing your relaxation. And wrapping up well is a big help in keeping those sudden temperature changes to a minimum - and in justifying that beautiful new winter coat. Then of course, there's the changes to our skincare regime. A thicker, richer moisturiser works wonders for providing that extra level of nourishment, and is at its most effective with regular exfoliation.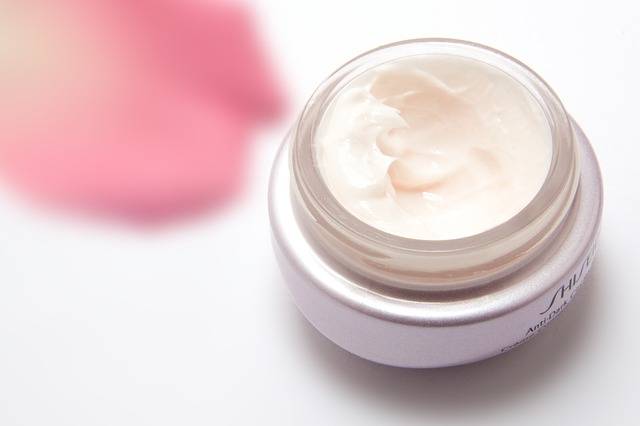 It's also worth noting the part of our skincare that we tend to neglect in winter, which we should be embracing all year round – SPF. The sun's damage manifests most clearly in the form of the sunburn we associate with too much time on the beach, when in reality, this is only the impact of UVB radiation. UVA radiation is at work whenever daylight's apparent, and is the prominent cause of ageing, surfacing in dehydration lines, hyperpigmentation and thickening of the skin. So, to keep the short andlong-term damage of the elements at bay, protect yourself with SPF daily this autumn.
As well as adjusting your day-to-day protection, autumn's the perfect time to give your skin a more drastic, longer lasting boost with non-surgical clinical procedures. ENDYMED treatments improve a wide range of skin conditions through use of radiofrequency energy, as based on 3DEEP Skin Science. They're also incredibly effective at reversing the signs of ageing that the sun accelerates. The process involves the ablation of the skins surface, which can't be carried out in summer due to the heightened risk of sun damage. Putting the holidays behind us and getting used to the nights closing in isn't so much of a bad thing when we're now able to treat ourselves to the ultimate TLC.

One popular option is ENDYMED INTENSIF. Utilising non-insulated motorized microneedle RF technology, it significantly improves the skin's texture, making it a fantastic solution for treating acne, acne scars, stretchmarks and deep wrinkles. Alternatively, there's ENDYMED FSR. FSR is specially designed for reducing skin roughness, hyperpigmentation, wrinkles and scars, resulting in a smoother, tighter and brighter surface and the treatment of all layers of the skin. If there needed to be another incentive to rescue your skin this Autumn, many of our clinics are offering a free aftercare kit alongside treatment.
Even though it often feels like the weather and its complications are in conflict with that sought-after glow, combining these practical tips with a little extra help from the latest dermatological technology will have you enjoying your best skin yet this autumn.
---
NEWA is the most advanced home-use radiofrequency device available. It's clinically proven to rebuild collagen and reduce wrinkles safely and effectively.
90-day money back guarantee
NEWA LIFT Activator Gel + luxury travel pouch
Expert support through your NEWA journey
Free next day delivery
Pay in 3 easy and equal instalments with Klarna