Beauty blogger Rachel, aka rachtoglow, has recently started her NEWA journey. Self-proclaimed as 40+ and fabulous, Rachel is always on the lookout for anti-ageing and preventative sagging treatments. To see what she thought of NEWA, her new go to 'tightening tool', carry on reading.
"This is so relaxing to use, and dare I say it, I can't wait until all my chores are completed for the day so I can sit down and let the NEWA work it's magic. The gentle warming sensation means it's sending those powerful RF waves, signalling them to work deep in the layers to produce collagen and tighten the areas I am concerned about.
"I am 41 so this is a preventative measure for my jowls and cheeks to give them the support it needs and to prevent loose skin forming here. Since I've been using the NEWA I can feel the skin being tighter and the apples of my cheeks are firmer, I love the glow it gives my skin.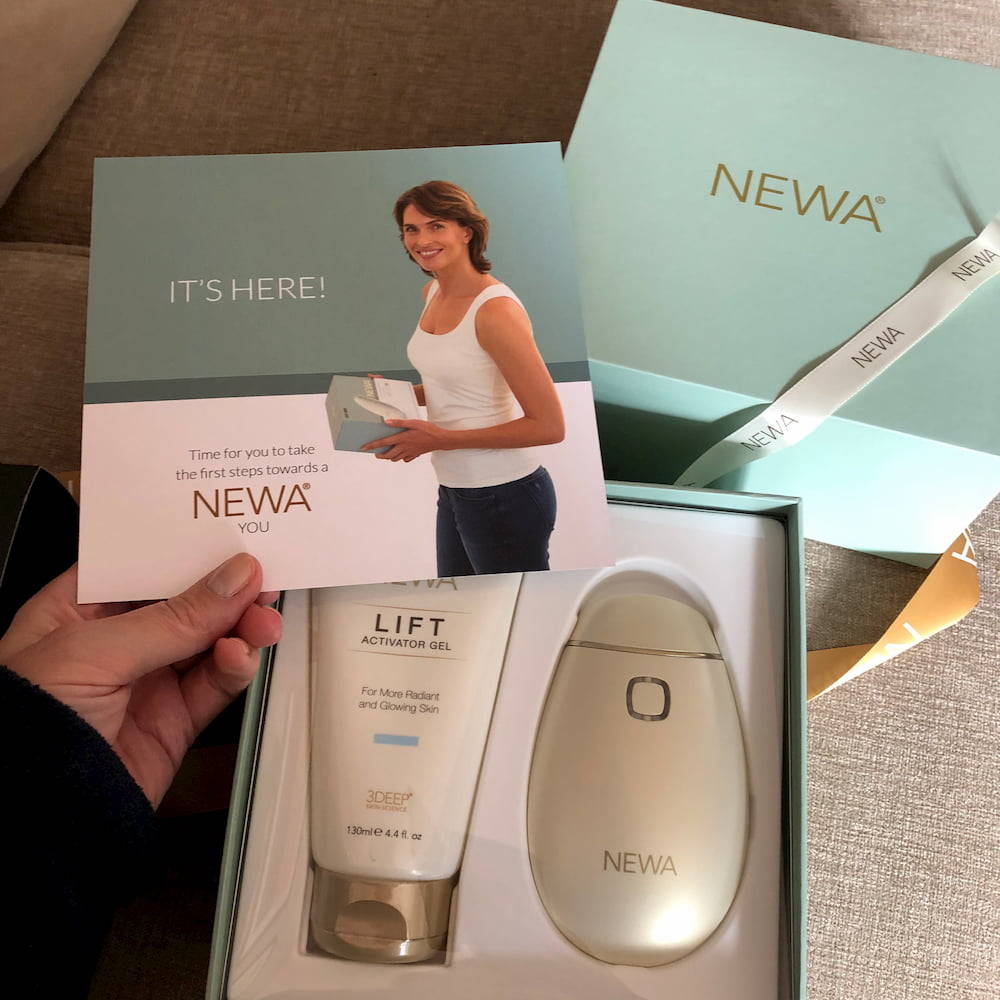 "I like to use the NEWA in front of a mirror usually watching TV, and because its quiet it won't disturb the other half either! The sections I like to work on are the upper cheeks and around the Nasolabial folds, the lower cheeks around the jowls and upper neck area. I use gentle circular motions to keep the device moving starting at the centre of the face and then moving outwards using the gorgeous gel.
"The gel is brilliant at aiding in gliding of the device and smells so good, it has a tightening effect on my skin straight away due to the sesame protein. The gel dries down and cools and calms my skin too and I let this sit on my skin for a few hours before washing off before bed and carrying on with my usual skincare routine. I do get compliments on my skin especially since I have been using this device, I absolutely love it!"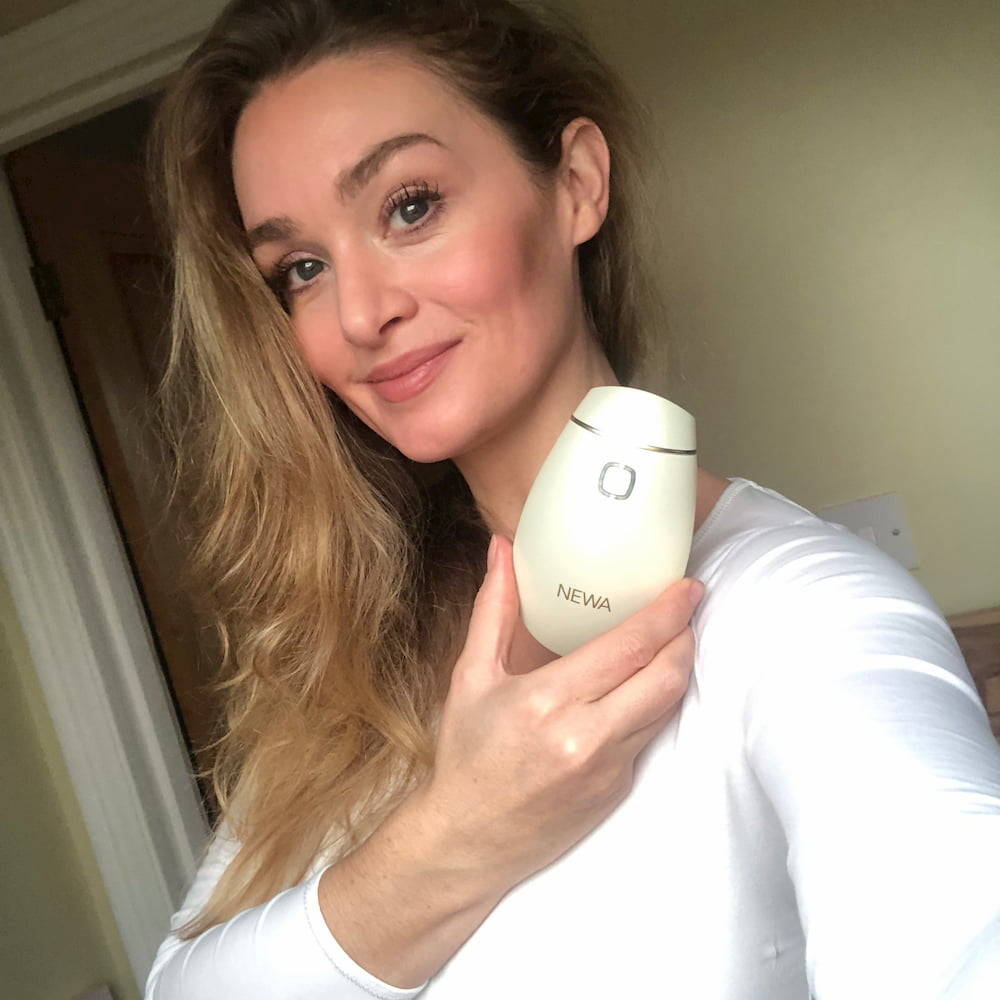 You can follow Rachel on Instagram at @rachtoglow to see more of her thoughts.
---
NEWA is the most advanced home-use radiofrequency device available. It's clinically proven to rebuild collagen and reduce wrinkles safely and effectively.
90-day money back guarantee
NEWA LIFT Activator Gel + luxury travel pouch
Expert support through your NEWA journey
Free next day delivery
Pay in 3 easy and equal instalments with Klarna